THE
PAYMENT SYSTEM
ONT PAY is a cryptocurrency platform
used for payments and transactions on offline services.
About
ONT PAY
ONTPAY aims to establish a payment and customer reward platform
for convenience stores and franchises optimized for online commerce.
Research & Market, a global market research company, analyzed that the cryptocurrency
ATM market will grow to more than 150 billion won in the next three years. Accordingly,
ONTPAY will generate secure OTP through the app, and ONTPAY, which is held
through ATM devices at convenience stores nationwide, will easily cash in.

If you need cash both domestically and abroad, you can easily and quickly cash ONPAY,
which holds low fees on behalf of high-fee bureaux and banks.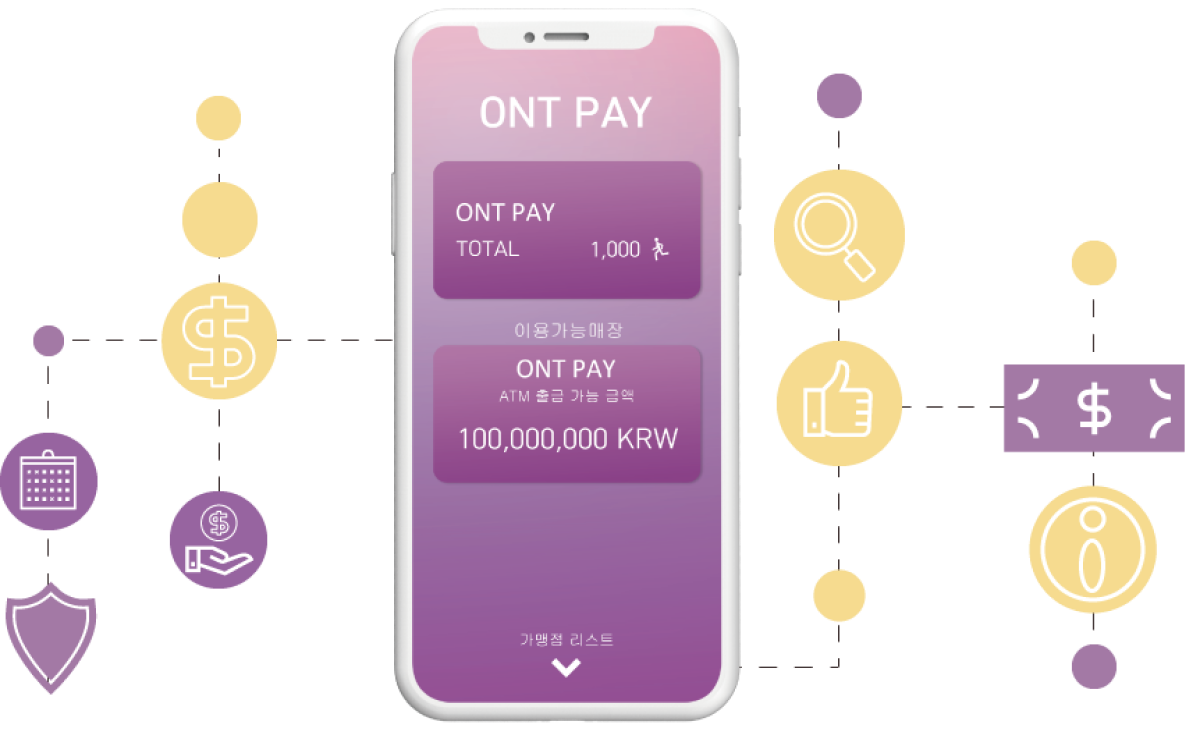 ONTPAY

Blockchain Systems

We would like to implement the payment payment service considering user convenience and safety.

User-centric services
User-centric services
Most cryptocurrencies do not deviate from the conceptual level, so it takes a lot of learning to use the actual UI and UX. ONTPAY wants to lower barriers to entry so that anyone can easily access cryptocurrency by providing a user-friendly platform.

New Payment System
New Payment System
ONTPAY aims to create a new payment system environment that will satisfy both merchants and customers at a lower price than traditional card fees with payment coins available at franchises.
Also, cash withdrawals through ATM devices are scheduled.
ONT Wallet Multiple
Cryptocurrency Support System
ONT Wallet Multiple
Cryptocurrency Support System
If ONT PAY is popularized as a payment coin, it will support multiple cryptocurrencies such as USDT, BTC, ETH, and TRC coins as paymentable coins in the long run.
ONTPAY

Key Features
Merchant payment service

Currently, high fees and late settlement are a problem when paying with a credit card at a franchise store. ONTPAY wants to solve existing problems by combining blockchain technology with payment system. Using cryptocurrency, users can receive rewards for low fees, real-time settlement, and part of the amount used by ONTPAY. It is a business model that both merchants and users are satisfied with.

ATM withdrawal service

ATM withdrawal service ONTPAY is providing a service to withdraw cryptocurrency in cash through ATM devices installed in 500,000 convenience stores nationwide. It is cheaper than the existing fee and can be withdrawn without a card, so anyone can easily withdraw.

Global Exchange Service

If cash is needed not only in Korea but also abroad, ONT PAY, which has low fees, can be easily and quickly cashed in on behalf of currency exchange or banks with high fees.

User-centric platform services

It is a unique cryptocurrency service that is used for payment, compensation, and transactions on online and mobile services in the ONTPAY app. Based on the implementation of the best coin payment mobile wallet considering convenience and safety, if many users use the platform from Japan and China to the United States and Europe, they will enter large marts and shopping malls as well as merchants.
* The ONTPAY platform is currently under development.
ONT PAY

Economy

ONTPAY aims to create its own cryptocurrency platform for online and mobile services payments, rewards, and transactions. Through sharing the interests of blockchain-based DApp service providers and service users, we will realize a shared economy ecosystem that grows together.
Coin Name

ONT PAY

Symbol

ONT CH

Protocol

ERC-20

Total Supply

300,000,000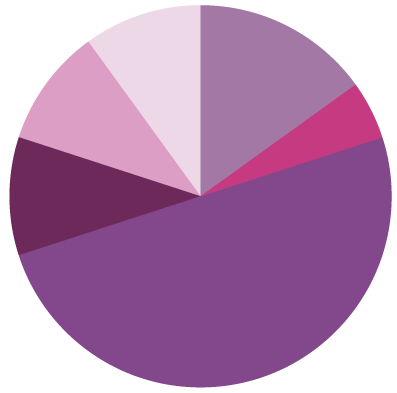 Early Contributors5%
Founders & Team10%
Marketing10%
Token Sale10%
Reserves15%
Rewards50%
Roadmap
2021
1Q

Establishment of project and foundation

2Q

Revealing Whitepaper Ver 1.0

3Q

ONT PAY materialization work

4Q

ONT PAY Wallet Production Progress
2022
1Q

Initiate production of the ONT PAY payment system service

2Q

Launch the ONT PAY Wallet service

3Q

ONT PAY Global Exchange Listed

4Q

Initiate construction of NFT platform based on ONT PAY
2023
1Q

ONT PAY-based NFT Platform Beta Service Test

2Q

Whitepaper Ver 2.0 Revealed

3Q

New Road Map Announcement

4Q

Launch of ONT PAY-based NFT platform service